For today's Herculist Review, I am giving you my honest and unbiased take on the potential of the program and whether it could help you earn reliable income in the comfort of your home.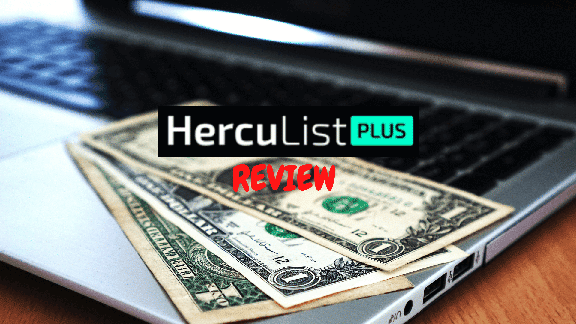 A warm greeting to my Herculist review!
Being able to earn reliable income online in the comfort of your own home is indeed an enticing prospect to many people. And this is because it gives you the freedom to do the things you love while earning enough money to support your way of living.
However, internet marketing is not as easy as it sounds. And one of the biggest challenges that eCommerce possesses is Lead generation and Sales conversion.
And it's likely that you came across Herculist if you happen to browse the web for answers on the programs that can help you about the matter.
Also, the program has been in existence for well over two decades now, so it's highly possible that you have heard of them before.
But being in the industry for that long doesn't necessarily indicate their legitimacy. And if you want to know if they're a good value for your money or not, then the article I've prepared is just for you!
But before anything else, allow me to share with you first that I am NOT an affiliate of Herculist, and I will NOT earn commissions if you decide to buy them.
So without further ado, let's begin…
Who Founded Herculist?
As mentioned, Herculist is a 21-year-old program related to lead generation and the essentials of driving traffic to your websites or eComm pages.
The Herculist website lists John Gloeckner as its current owner. It was established back in 2001, but I am not sure if John was the man behind the program all this time or if it was another person.
In any case, there's not much information about the guy. All I know about him as far as I am concerned is that he is from Iowa, United States. As for his credentials in the business, there was no background provided, but I am sure he is qualified to provide training courses because he has been around for many years now.
With so little information about him—does this make him an untrustworthy person?
Let's continue with my Herculist review and learn more about how the program works…
What is Herculist?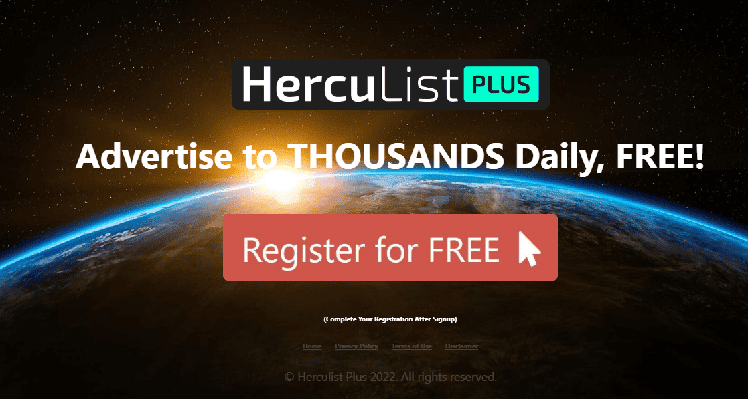 Herculist is basically categorized as a traffic exchange platform or online marketplace. In other words, the primary purpose of the program is that it allows members to promote their products with fellow members.
I've had some experience in the past with similar programs and let me tell you right now that my results from them were "meh"! Actually, all it did was falsify my Google Analytics data because of the "false traffic" it created.
With that being said, when you join the program, you are giving permission to other Herculist members to send you marketing emails and vice versa (if you have products/services to offer). The only products they won't allow you to sell are adult content or any illegal/banned products.
The basic package of Herculist is free, but they also offer other features if you upgrade your membership. And once you have purchased the premium features, it will also give members the opportunity to advertise their products to a larger group of people.
I also reviewed several eComm platforms in the past. Some examples are as follows—High Income Copywriter, Affiliate Secrets 3.0, The Copy Cure, Story Vault, and Ecom Everywhere, just to name a few of the reviews I have published in the past.
Or you can check out the full list of reviews I have written and read about them by clicking this highlighted link.
You have to take note that this program is not a training course, and it may not be a good option if you are a newbie to the world of email marketing and solo ads.
With this being said—you can check out my best work-from-home recommendation if you are particularly looking for a beginner-friendly program that can generate higher and more reliable income.

But if you're still interested in purchasing Herculist, in addition to the marketing campaign, you'll also have access to several features, which I will explain in the following section…
How Does the Herculist Program Works?
Herculist encourages the use of Safelist Marketing which is an email spamming software. The bad thing about using this type of application is that they are filtered and sent to spam folders most of the time.
The Herculist program also offers the following features that include paid and free advertisements—
Ad Mailers
This is the basic package of Herculist, and it provides members to send thousands of ad emails to the sites' other members.
Prime Ads
If you decide to upgrade your membership to Prime Ads, your marketing campaigns will have a lot more exposure. Your ad banners will be displayed on Prime areas of the members' websites.
The Zone
This basically gives you surfing credits on areas that they refer to as "The Zone." Such a feature is said to give you instant traffic and boost your site's engagement.
However, I doubt there is any instant traffic in digital marketing as far as I know. But since they advertise products from one member to another, then maybe there's truth to what they are saying.
HercuBlurb
They advertise HercuBlurb as an application that can help you get massive traffic by giving you permission to submit ads to large web-based ads.
Monster Blurb
Monster Blurb allows you to customize your ad splash page. However, each Basic and Pro Member will only get 1 credit per account, while Gold Members will get a total credit of 10 per account.
Login Ads
It allows each member to have ads flashed on the login area of new members.
Solo Ad Specials
If Solo Ad Specials is in your membership package, you will have a chance to send your solo ad emails to members who have availed of any products or services via Herculist.
Special Advertising Deals
It is an advertising deal where you get special promos on particular programs.
How Much is the Program?
Herculist has three membership packages options, which are as follows:
Free Membership Package
Yes, they do provide free membership, but your access to the features of the program is very limited. The following are some of the programs' perks—
Daily email and web ads with plain text shall be sent to 1000 members
2:1 surf ration in The Zone
20-second timer ads
$5 signup bonus
Professional Membership Package- $9 Per Month or $29 Per Year
The Pro Package gives you decent ad services that should somehow boost your marketing campaign. As a Pro Member, you gain access to the following advantages—
1:1 surf ratio in The Zone
35% referral commissions
15-second timer ads
$5 signup bonus
Active Vacation Mode – a feature where the system allows you to send email even without receiving any ads as of yet
Gold Membership Package – $9 Per Month or $39 Per Year
The Gold Membership Package is the premium plan Herculist has to offer. The price is similar to Pro because they have it on special instead of $14.95 monthly or $89.95 yearly.
And if you choose this membership package, you'll have the following advantages—
50% referral commissions
5-second timer ads
1:1 surf ratio in The Zone
$5 signup bonus
Active Vacation Mode – a feature where the system allows you to send email even without receiving any ads as of yet
The cost of signing up may not sound that much, but a huge downside of the program is that there is no refund policy. So your money is pretty much out of the window once you have provided the payment.
Also, I'm not sure if there are upsells involved in addition to the spam emails you are sure you will be getting as a member of Herculist.
But if you want to find out how you can truly learn to create a profitable website from scratch, then you have to check my best work-from-home recommendation!

Is Herculist a Scam?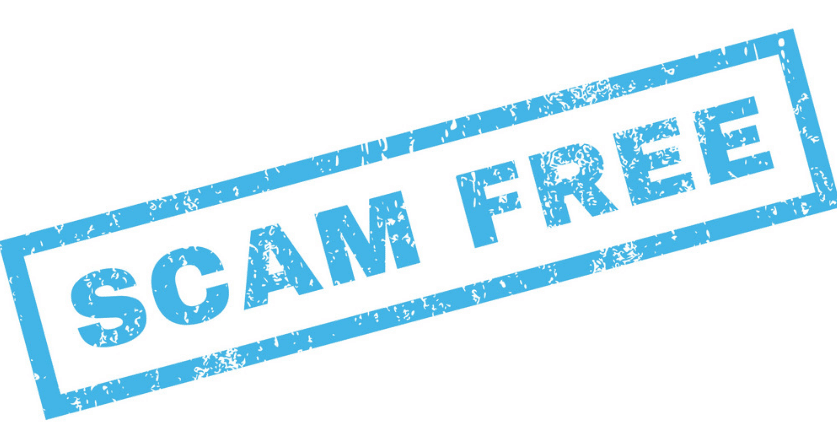 Herculist has been in the industry for 21 years now, so I don't believe that they are a scam. The only thing about them is that you have to be ready for the volume of spam emails you are going to receive from other members.
Now, the video reference below is what other people are saying about Herculist—
What I LIKE about Herculist
The following are some of the positive things I can think about the Herculist program:
Free Membership
The program offers free signup. And as a basic membership package holder, you will gain several features that would help you generate small amounts of traffic to your site.
Sign Up Bonus
You'll receive a $5 signup bonus.
What I DON'T LIKE about Herculist
Now, below are the disadvantages of Herculist:
Limited Target Audience
As you might have already guessed, your target audience is limited to the members of Herculist only. So they are there for the same thing… It's an endless circle with no results in my opinion.
Very low-quality Traffic
People will get bombarded by ads each day and will most likely ignore your ad so the lead generation is extremely poor, which would result in low sales conversion.
Not Beginner-Friendly
As mentioned, it may not be suitable for newbies in the digital marketing business.
Spam Emails
Probably thebiggest drawback of Herculist is the volume of spam emails you are going to receive on a regular basis.
Final Thoughts on My Herculist Review and My Personal Rating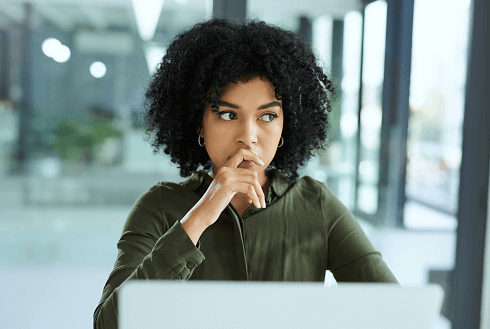 I hope my Herculist review has provided you with the information you need about the program and answered the all-important question if they are the best value for your money or not.
If you are a startup, buying the program may not be practical, even if it would only cost you $10 to $40.
You also have to take into consideration the number of email spam you will get on a daily basis.
With this being said—I am only giving Herculist a 3 out of 10 rating—

A Better Alternative to Herculist
Affiliate marketing is a very popular trend today for many people who desire to monetize their content for many several reasons, such as the following—
It suits all levels of experiences
Affiliate marketing is cost-effective
You are not directly involved with products and services
You can start the business even with no capital
Extremely low risk
Your potential income is limitless since you can market as many products or services as you like
If you want to know more about affiliate marketing and how it can help you achieve your financial goals, then you have to consider giving the highlighted description below a slight tickle—
>>HERE'S MY BEST WORK-FROM-HOME RECOMMENDATION!
I believe that's just about it in today's Herculist review!
And to show you gratitude just by reading my article, I am also throwing in my book for absolutely no cost to you—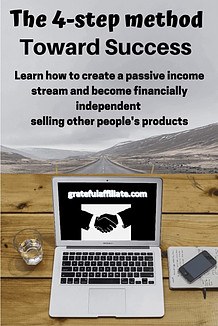 Thank you for your time.
Peace!