Are you seeking new opportunities to grow your income and take control of your financial future? Look no further! Our comprehensive My Business Venture Review is the perfect starting point to help you make an informed decision. We've dissected the pros and cons, analyzed the services offered, and provided valuable insights to empower you to choose the right path for your entrepreneurial journey. Don't miss out on this essential guide that could be the key to unlocking your business success. Dive in and explore what My Business Venture has to offer today!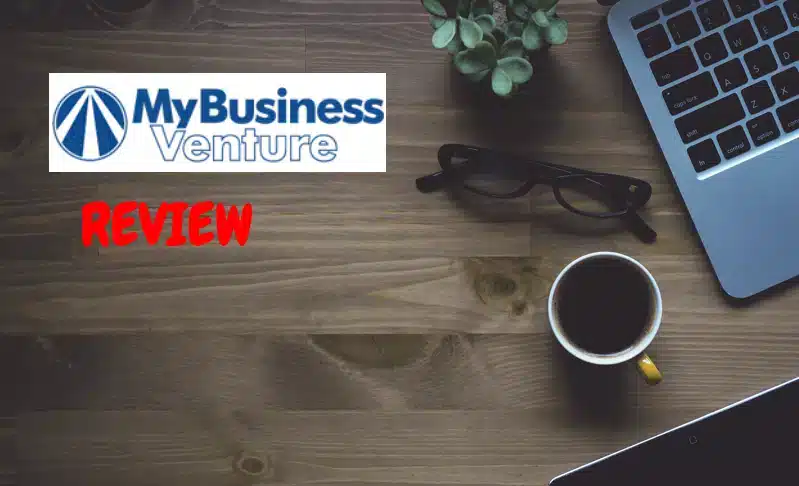 Making money from home while doing what you love is possible these days. However, it's not as easy as it sounds, as it comes with challenges that need skills and a lot of patience to succeed in this kind of business.
That's why many aspiring online entrepreneurs turn to online training courses to help them start their businesses and make a mark in the industry.
The problem is, the "online training course" market is crowded, and it's tough to find the genuine ones that can help you achieve your goals. So, is My Business Venture just another scam site? Or is it a trustworthy program?
If you're wondering about this, you're in the right place! Today, I'll share important details about My Business Venture and help you figure out if it's worth your time.
But before I start, let me be clear: I am NOT an affiliate of My Business Venture, and I will NOT earn any commissions if you decide to use their services after reading my review.
So without any further ado, let's get right into today's discussion…
Who is the Founder of My Business Venture?
Unfortunately, the people behind the development of My Business Venture were not clearly disclosed on their landing page or anywhere when you search for the business's information online.
However, they did share their address, and it appears that their base of operation is at 732 Smithtown Bypass #302, Smithtown, New York 11787, United States.
Also, there are articles stating the business was incepted 25 years ago. However, based on the age of their domain, it shows that they have been established on September 10, 2003. And this is only 19 and a half years ago.

Despite being established for two decades now, does the lack of information means that they are not trustworthy?
Let's continue with the review and learn more about the program and see if they're a good use of your time and money.
What is My Business Venture?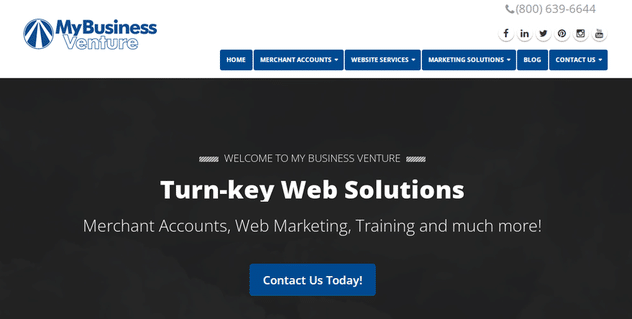 My Business Venture is a program that helps clients establish an eCommerce site primarily dropshipping. And it includes the creation of a website, landing pages, shopping carts, payment methods, credit card processing, email marketing, and marketing campaigns.
The business claims to be a one-stop solution for all your eCommerce needs. However, keep in mind that they aren't primarily a training program. While one of their packages includes a small training section, it's not their main focus. And as you might guess, it might not help you much.
I will discuss the features of the packages in the next section of the article.
In any case, My Business Venture isn't really for beginners starting from scratch. Instead, the program is better suited for businesses that already have a plan for launching an eCommerce site or for struggling digital entrepreneurs seeking guidance to turn their businesses around.
I also reviewed several eComm and digital marketing programs in the past. And you can read some of them if you are interested. And some examples are as follows—Elite Traffic Pro, Supreme Ecom Blueprint, Drop Servicing University, and Performance Dropshipping, just to name a few of them.
If you're searching for a better option that can deliver similar or even better results, be sure to check out my top work-from-home recommendation!
How Does My Business Venture Work?
As I discussed earlier, My Business Venture is a program that advertises its services as a one-stop shop when it comes to creating an eCommerce business site.
One of the key features of My Business Venture is its turnkey e-commerce solution, which allows entrepreneurs to launch their own online stores quickly and easily. The company provides all the necessary tools and resources, including website design, hosting, and maintenance, as well as marketing and advertising support.
The summary of features that they offer is as follows—
A personalized eComm site that is enabled
A custom domain name for your eComm business
14,000 products to choose from that you can sell
A secured 24-hour web hosting
Client's personal merchant account
A 24-hour client support that is based in the United States
Back-end administrative customer database access
Videos training and tutorials
Newsletter pages customer rewards and a registration program
Again, as you see, it is not suitable for beginners because it lacks the training courses needed to help them guide to start and manage the business.
How Much is the Registration of My Business Venture?
The following are the cost of packages of My Business Venture:
Enterprise eComm Package costs a one-time payment of $3,995. And it includes a custom logo, over 5,000 products, a starter training package, a Diamond Marketing Package, 24 months of Search Engine Submission, and an Upgrade from 1 to 2 features
Premiere eComm Package costs a one-time payment of $4,695. And it includes a custom logo, over 5,000 products, Titanium Marketing Package, a custom website package, Lifetime access to search engine submission, Advertise Marketing Packet, Silver Training Package, Social Media Package Upgrade, and an Upgrade to 1 to 2 features
Millennium eComm Package costs a one-time payment of $5,995. And it includes a custom logo, over 5,000 products, Titanium Marketing Package, lifetime access to search engine submission, a social media package, a professional email package, a platinum training package, a website verification program, and upgrade 1 to 2 features
In addition to the non-beginner-friendly factor, it's also not budget-friendly. If you are looking for a more affordable yet equal-quality (or superior) program that can deliver results, then you have to check out my best work-from-home recommendation!

Is My Business Venture a Scam?
NO, My Business Venture is NOT a scam. The only issue I have with the program is that it is expensive, considering the amount of free and more affordable resources available you can find over the internet.
Now, the following is what other people are saying about My Business Venture—
What I LIKE About My Business Venture
The following is what I particularly admire about the features of My Business Venture—
Quality tools and resources on eCommerce
A+ BBB (Better Business Bureau) Rating
What I DON'T LIKE About My Business Venture
Now, below are the disadvantages of My Business Venture—
It is super expensive!
It is not for beginners
Final Thoughts
In conclusion, My Business Venture is a platform that offers turnkey online stores to entrepreneurs who want to start a business. The platform has received an "A+" rating from the Better Business Bureau and has been accredited since 2009.
However, the company has received 11 complaints in the past 36 months, and only 2 of these complaints were resolved to the satisfaction of the merchant. Despite the complaints, My Business Venture has helped many entrepreneurs start their own businesses.
One of the most important factors to consider when choosing an eCommerce platform is the ease of use and navigation. My Business Venture offers a user-friendly interface that allows customers to easily create and manage their online store. The platform also provides step-by-step guidance and support to help customers navigate the process.
With this being said, I am giving My Business Venture a personal rating of 7.5 out of 10, with a deduction for the high price.

An Alternative to My Business Venture
Since 2016, I've been using a training platform that has helped me create a highly successful online business, making money even while I sleep. When searching for a legitimate and profitable way to earn money online, you'll likely find affiliate marketing among the top options. It's popular because it works for people with any level of experience. You can start with as little as $500, you don't need to worry about inventory or shipping, and there's low risk involved. Plus, you can potentially earn an unlimited income by marketing as many brands as you like.
If you're interested in learning more about affiliate marketing and how it can help you achieve financial independence from the comfort of your home, I highly recommend checking out the training platform I've been using.
They offer a free test-drive membership that lets you try the program with some limitations, but if you decide to commit fully, the premium package includes comprehensive training, multiple personal websites, a keyword research tool, and unlimited support. Don't miss this opportunity to start your affiliate marketing journey – click on the highlighted text or button below to learn more and get started today!
>>HERE'S MY BEST WORK-FROM-HOME RECOMMENDATION!

And to give you my gratitude for being here with me today, I am also giving away my book for free to help you jumpstart your business—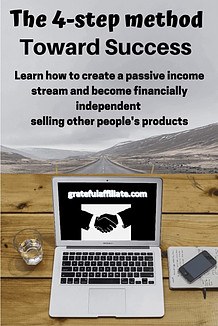 Peace!