In today's online world, there are plenty of chances to earn cash, but unfortunately, scams are also common.
Type4Cash is a platform that says it provides online typing jobs for people looking to make some extra money. In this article, we're going to take a closer look at Type4Cash to figure out if it's the real deal or just another scam. We'll give you all the details you need to decide if it's the right opportunity for you.
Is Type4Cash a scam? Or is it a legitimate program?
If you want to know the answer on whether Branson Tay's program is worth your while or not, then the article I have prepared for today is just for you!
In this article, I will give you an analysis of the program, and hopefully, it will help you decide whether to pursue their offering or should you search for more legitimate programs.
But before I start, allow me to have this moment to disclose that I am NOT an affiliate of Type4Cash. And I will NOT gain any profits if you decide to buy their products.
This article is my honest and unbiased review of the product and whether it can truly deliver what they promise.
So without further delays, let's begin today's topic…
Who Created Type4Cash?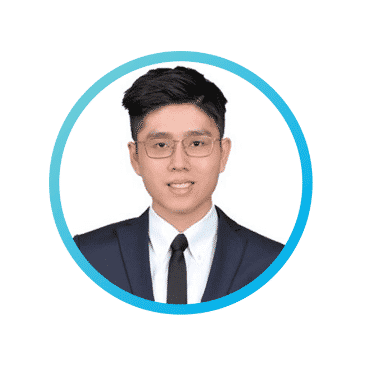 With so many con artists and fake gurus today, it could be particularly challenging to verify the legitimacy of a program, especially if they're relatively unknown.
Also, most scams today never dare to show the faces of their creator. However, this isn't the case with Type4Cash.
The business' founder Branson Tay is a real person, as far as I am concerned. According to my research, he hails from Malaysia and has been in the eComm industry since 2017.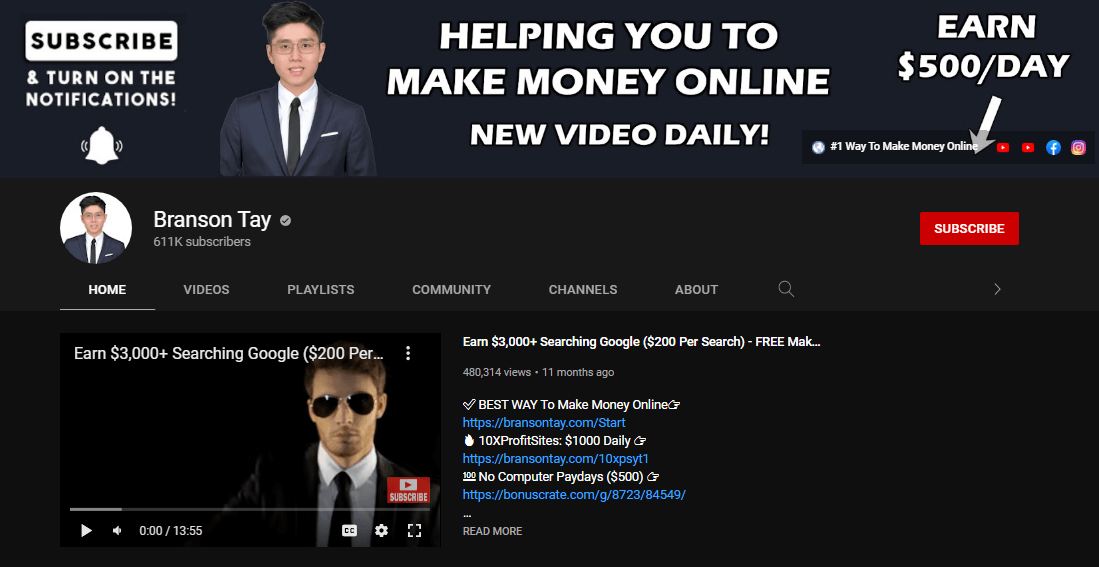 Aside from Type4Cash, he is also the owner of various digital products, which he proudly sells on his YouTube channel that has over 600K subscribers—
GooglyPay
Ultron
Browse N' Bank
MailerLink
PermaLink
LoopholeLink
 ViroLink
Morph
DeepLink
Although Branson is willing to share parts of his identity, it doesn't mean that he is offering products.
For example, he is obviously exaggerating or over-hyping his claims in his video sales letters to attract customers. 
Also, the advertisement for Type4Cash is misleading. It may look cheap at first, but they do not disclose some of the upsells that come along with it.
So is Type4Cash a scam? Or is it legitimate?
Let's continue with the review and find out more about the program…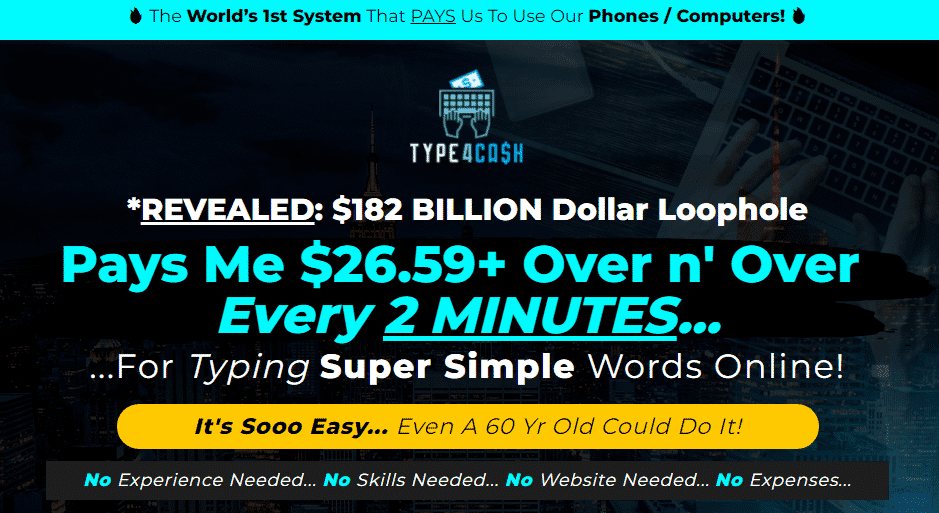 What is Type4Cash?
At first, I thought Type4Cash was related to online jobs like content writing, copywriting, email marketing, social media content, etc.
Also, they make it appear as an already established program where you can use it for generating income. He never mentioned what they actually offer and goes on and even exaggerates their claims.
In reality, the program is just another typical get-quick-rich scheme that includes the following—
Online Training Course
Type4Cash offers seven training courses that cover topics on Instagram, Facebook posts, Facebook comment automation, auto sender, etc.
Actually, the program is essentially a Done-For-You system where they are supposed to teach you how you can promote their products through these social media mediums.
I find this specific feature relatively useless since you can also search for free resources online.
Also, you will still need regular visitors to your site in order to gain quality traffic. This important element was not even mentioned in this program.
All of your efforts will go to waste if you don't have sufficient followers and engagement on social media.
Page Cash
This is a website builder where you'll find several templates to help you create your own page.
Typing Cash
Typing Cash is only a collection of templates used for email marketing. However, that's just about it—they won't give you lessons on how you can obtain the people whom you'd be sending it to.
I have also reviewed several online money-making schemes in the past. You can read about them if you like—Laptop Lifestyle Academy, Elite Traffic Pro 2.0, Dane Macbeth's Publisher Supremacy, and Freedom Breakthrough, just to name a few of them.
You can check the full list of my reviews by referring to this link.
How Much is the Program?
The asking price for Type4Cash is $17. In addition, they offer a 365-day money-back guarantee if you're not satisfied with the program.
It may sound like a sweet deal, but as I stated earlier, it has upsells, which means that you may have to avail one of them to gain access to a specific feature of a program.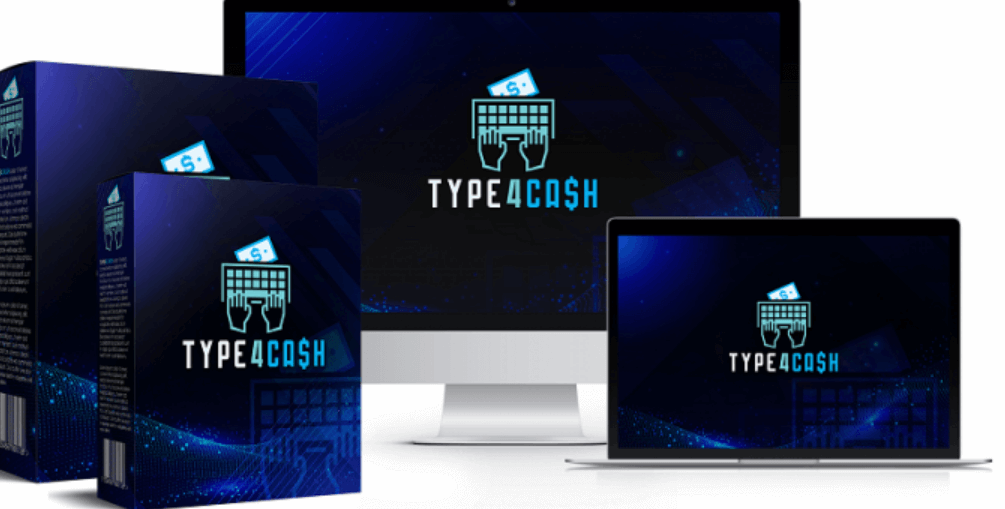 Some of the upsells are as follows—
Unlimited – this upsells is supposed to remove all restrictions in your account for $47
Done-For-You System – the second upsell provides you the essentials of the programs' DFY system for a hefty price of $297
Income Multiplier – the third upsell is meant to automate your Type4Cash system for $97
Limitless Traffic – this feature is supposed to help digital entrepreneurs to boost traffic through their DFY campaigns, funnel, premade offers, and bonus templates. This upsell will cost you $167
Franchise License – it is actually another scheme they offer that should boost your profits on autopilot. This upsell is priced at $197
The Missing Piece – the programs' last upsell is said to make you their business partners for only $97
You also have to take note that the refund policy only covers the $17 and does not guarantee its more expensive upsells.
But if you're looking for a better alternative that can help you achieve your financial goals for a very budget-friendly cost, then you have to check out my best work-from-home recommendation!

Is Type4Cash a Scam? Or is it a Good Source of Income After All?
I can't fully say that the program is a scam as of now. However, I don't recommend Type4Cash either way.
Some of the lessons in the program you can get for free over the internet. Also, there are more affordable alternatives out there if you're looking for a complete training course on money-making schemes online such as my highly recommended platform.
Let me also add that a screenshot is not reliable proof of income because you can easily manipulate them and put in the numbers you desire.
Here is a video review and what others are saying about Type4Cash:
What I LIKE about Type4Cash
Although I don't approve of the program, there are some noteworthy things about it which include the following—
Fairly Cheap
Type4Cash is only priced at $19. If you are still willing to take the risk, then I believe $19 won't cause you that much trouble.
One-Year Refund Policy
Type4Cash guarantees to give you a full refund within a year if you are not satisfied with the program.
What I DON'T LIKE about Type4Cash
On the other hand, I also have listed some of the cons of the platform—
Low-Quality Training Videos
The quality of the courses is low, and as I've already emphasized repeatedly, you can find even better alternatives online on YouTube.
Upsells
They require you to avail of their upsells in order to gain full advantage of the program.
But if you want a better source of income that has no upsells and is more affordable, then you have to try my best work-from-home recommendation!

Final Thoughts
I hope my review has provided you with the information you need in answering the all-important question—is Type4Cash a scam? Or is it a good income source?
Although Branson Tay is a real person and has not found any definitive reasons as of yet to conclude that he's a con artist, I still do not recommend Type4Cash in any way.
The training is low quality, misleading, exaggerated claims, and requires you to upgrade to have full access to the program.
Let's continue to the final part of the article, and I'll present you with a much better alternative…
How Am I Curving My Path to Financial Independence?
When you browse the web for the best money-making platforms around the world, then you might have found affiliate marketing among the top results in your Google search.
They are among the trending eComm platforms because of several apparent factors such as the following—
As mentioned, it suits all levels of experiences
100% legitimate
You are exposed to very low risk
You are not involved with the company's inventory management and shipment
The affiliate marketers potential gains are limitless since they can market as many digital products or services as they wish
And yes, your main responsibility here is to represent a company by promoting their offerings through their online publications, which include websites, personal blog posts, video content, eComm page, social media content, etc.
You earn commissions anytime someone clicks your affiliate links and use them to avail of the products offered on their landing page.
Of course, your chances of succeeding in this type of business model depend on the quality of traffic your publications are driving.
If you're new to affiliate marketing and don't know where to start, then I have something to offer that should help you with your financial goals and put any uncertainties away.
Do you see the highlighted text in the following paragraphs?
Give it a gentle tickle, and I'll show you how you can create posts that are generating leads and converting sales–
>>HERE'S MY TOP WORK-FROM-HOME RECOMMENDATION!
And to help you jump-start your business, I'm also throwing in my book for free as an expression of gratitude to you just by reading my "Is Type4Cash a Scam?" review.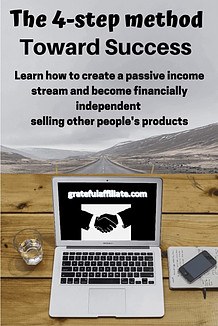 Well, I believe that's just about it.
Thank you for your time!
Peace!