Are you searching for a hassle-free way to earn extra income online? You might be considering GPT (Get-Paid-To) websites. In this Valued Opinions review, we'll take an in-depth look at the platform, its features, and its potential to help you earn a little extra on the side.
The tasks on GPT websites are usually pretty simple and don't require a lot of effort. They just need basic info from specific demographics and your honest feedback about a product or service.
One popular GPT site out there is Valued Opinions, alongside others like Swagbucks and Fusion Cash.
Today, I'll guide you through the ins and outs of Valued Opinions and help you decide if it's the right fit for you or if there are better options available.
Just a quick heads up, I'm not affiliated with Valued Opinions, so I won't earn any commissions if you decide to sign up for their program.
Alright, let's dive in…
Who Are the People Behind Valued Opinions?
Based on my experience with GPT sites, they don't typically share their developers, which is fine, in my opinion. And this is because most of them are extremely low risk as long as they don't ask for sensitive information from you, like credit card numbers and the like.
But in the case of Valued Opinions, they did provide the company that developed the program. At the bottom of the landing page, you'll find that the GPT platform was actually a trademark of Dynata Global UK Limited.
It is a data company based in London, United Kingdom, which claims to have approximately 70 million clients, according to its website. I assume that this 70 million includes sole proprietors, independent professionals, freelancers, and other digital marketing businesses.
Some of their notable clients that are serviced include Nestle, Starbucks, Spotify, Verizon, AXA, Pepsi, and Amazon.
I have not definitely found the pioneers of Dynata Global. But based on its corporate profile, it was founded in 1999, and its current director is Steven James Marci. However, there's no sufficient information about him on the internet either.
Considering the company's impressive background and notable clients, you might wonder if this GPT platform is indeed legitimate. Or, is it potentially not the best use of your time? Let's dive deeper into my Valued Opinions review to learn more about this program and what it has to offer.
What is Valued Opinions?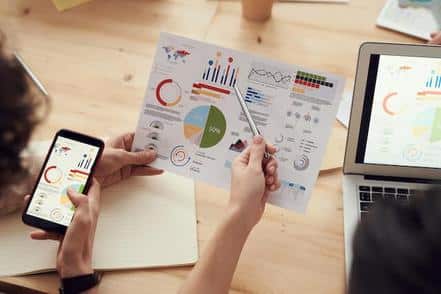 As you might already know by now, Valued Opinions is a GPT site that offers paid surveys and focus groups. They gather surveys and opinions from specific target markets, helping companies improve their marketing campaigns and products. This, in turn, helps them generate more traffic and boost sales.
Although the tasks may seem insignificant to you, they significantly contribute to a company's growth. All you have to do is answer questionnaires honestly.
However, the pay is quite low, and it may be challenging to earn even $10 in a week. GPT tasks only serve as a little extra income source to supplement your weekly budget.
Unfortunately, to make things even less appealing, Valued Opinions doesn't offer cash compensation. Instead, they provide gift cards, which I will explain in the next section.
I reviewed several GPT (get-paid-to), PTC (point-to-click), and other small-task-oriented programs in the past, and you can read about them if you like. Some examples of the review articles I published are i-Say Survey, CashCrate, GPT Hub, and Surveytime.io, just to name a few of them.
Or you can see the full list of articles that includes the other digital marketing reviews I made by clicking this link.
If you're searching for a more profitable income source to achieve financial independence from home, check out my best work-from-home recommendation!

How Do Valued Opinions Work?
The platform primarily focuses on three main income streams:
Paid Surveys – Valued Opinions connect users with a wide range of businesses seeking valuable consumer insights. By answering questionnaires related to these businesses, users can earn commissions for their time and effort. The surveys cover a diverse array of topics, including product preferences, shopping habits, and lifestyle choices. Each survey is carefully matched to the user's demographic profile, ensuring that the feedback provided is relevant and useful to the companies conducting the research.
Focus Groups and Diary Studies – For those who enjoy more in-depth discussions, Valued Opinions also offers opportunities to participate in online focus groups. In these groups, users collaborate with other members to discuss specific topics, products, or services in real-time. Participants are typically compensated at a higher rate compared to regular surveys. Additionally, Valued Opinions occasionally hosts diary studies, where users are asked to record their thoughts and experiences on a particular subject over a certain period. These diary entries provide researchers with valuable longitudinal data that can be analyzed to identify trends and patterns.
Membership Levels/Badges – As users become more active on the platform, they can upgrade their badge or membership level to access high-paying tasks. These levels are typically determined by the number of surveys completed, the quality of the feedback provided, and the user's overall engagement on the site. Higher levels grant access to exclusive surveys with higher rewards, as well as other perks such as faster payment processing and priority customer support.
It is worth noting that unlike many other Get-Paid-To (GPT) sites, Valued Opinions does not offer referral commissions. This means that users cannot earn additional income by inviting friends or family members to join the platform. Instead, Valued Opinions focuses solely on rewarding users for their direct contributions to market research activities.
Registration and Payout Method for Valued Opinions
GPT sites typically offer free registration or charge a minimal fee. Valued Opinions' registration is free.
However, they don't provide cash payments. Instead, your earnings come in the form of gift cards, including Homesense, Penneys, and Amazon eGift cards, which are not redeemable for cash. If you prefer cash compensation, Valued Opinions may not be for you.
If you are looking for a higher paying source of income online that can give you financial stability, then you should check out my best work-from-home recommendation!
Is Valued Opinions a Scam?
No. I am sure Valued Opinions is not a scam.
Despite the absence of a referral program, Valued Opinions remains a good option for individuals looking to supplement their buying power with gift cards, by sharing their opinions and insights. The platform's user-friendly interface and wide range of survey topics make it easy for users to find tasks that align with their interests and expertise.
What I LIKE About Valued Opinions
What I particularly like about Valued Opinions is that they are legitimate, and I also found no indications that they sell personal information to third parties.
Moreover, Valued Opinions is committed to maintaining a high level of data privacy and security. Users can trust that their personal information is protected and that their responses will be used responsibly by the companies conducting the research.
What I DON'T LIKE About Valued Opinions
One big downside is that you don't get paid in cash. Also, GPT sites usually don't pay much, even though the tasks aren't too hard.
Final Thoughts on My Valued Opinions Review and My Personal Rating
So, to wrap things up, this Valued Opinions review is here to help you figure out if this GPT program is right for you. If you're cool with getting gift cards as payment, then Valued Opinions might be a solid option.
But, if you're looking to make more money, this program might not cut it for you.
With all that said, we're giving Valued Opinions a decent score of 6 out of 10 for being legit.

A More Profitable Alternative to Valued Opinions.
If you're on the hunt for a better way to make money online that's more long-lasting, affiliate marketing is where it's at.
It's perfect for folks at any experience level, doesn't need a ton of cash to start, and the sky's the limit when it comes to earning potential. Affiliate marketing is a sweet alternative to GPT sites like Valued Opinion.
By teaming up with a solid program, like the one I've been using for the past 7 years, you can start working towards financial freedom right from your couch. This platform gives you all the tools, resources, and support you need to crush it in the ever-growing world of affiliate marketing.
Don't miss out on a chance to level up your money game—give affiliate marketing a shot and see all the good stuff it brings.
As someone who's personally seen the perks of this business model and built a super successful online business, I can say with confidence that it's worth your time and effort to invest in a legit affiliate marketing platform to help you reach success.
Check out the resources below or hit that button if you're ready for a trustworthy partner to show you the ropes in the world of affiliate marketing.
>>HERE'S MY BEST WORK-FROM-HOME RECOMMENDATION!

And to show you my gratitude for being here today, I am also giving away my eBook for free to help you jumpstart your business—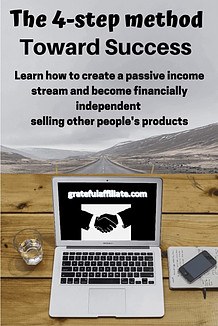 Peace!