In today's Home Business Academy review, I am giving you my honest and unbiased take on the potential of the program and whether it could help you achieve your financial goals.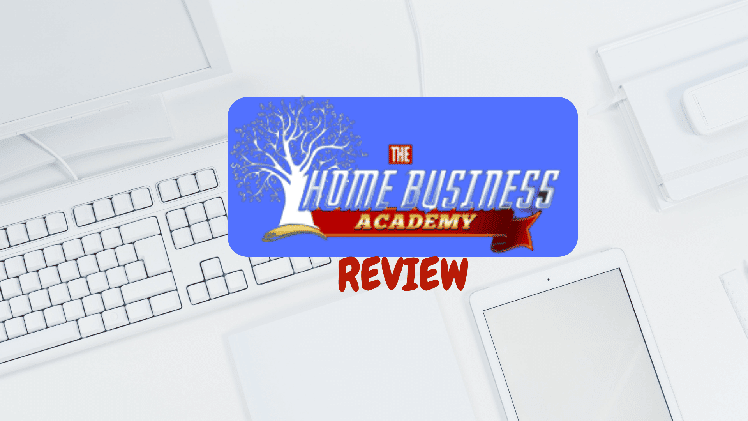 Welcome to my Home Business Academy review!
The internet marketing industry possesses a lot of challenges which could be frustrating at times. The lack of guidance and skills to take on the issue at hand can add to the level of difficulty of the endeavor and make it harder for you to get ahead.
And if you have been in this situation before or currently experiencing hardships right now, and then I'm sure you have turned to the internet to help turn things around, right?
Among the thousands of solutions available online, it's likely that you have come across the Home Business Academy, which provides both coaching programs and an online community of like-minded people.
The marketing pitch sounds attractive, and right now if you want to make sure that they're the real deal, then the article I have prepared is what you need!
But before anything else, allow me to disclose and emphasize that I'm NOT an affiliate of Home Business Academy, and I will NOT earn commissions if you decide to avail them eventually.
So without further ado, let's get right into today's discussion…
Who are the Founders of Home Business Academy?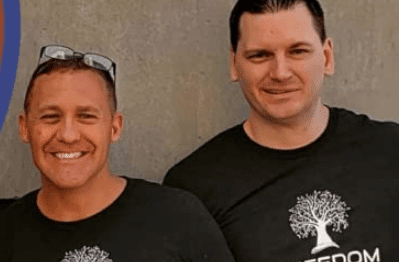 Home Business Academy was co-founded by Paul Hutchings and Mike Hobbs. There's not much information about them, but they are advertised as two digital marketing entrepreneurs with years of experience.
Their background stories are your typical rags-to-riches story where they have come from nothing, and after years of hustling, they have become a successful internet marketer who is earning seven figures regularly.
Again, with not much information about them, it's really hard to verify whether what they're claiming is true.
But the good news is that both Paul Hutchings and Mike Hobbs are genuine people, which is unlike many of the programs I reviewed in the past, like MYIGGA and Secret Code System who are concealing their identity with fictitious names and VPN (a virtual private network) to cover up their tracks.
So does that mean the program is legit? Or is it a scam, after all?
Let's continue with my Home Business Academy review and learn more about the program…
What is Home Business Academy?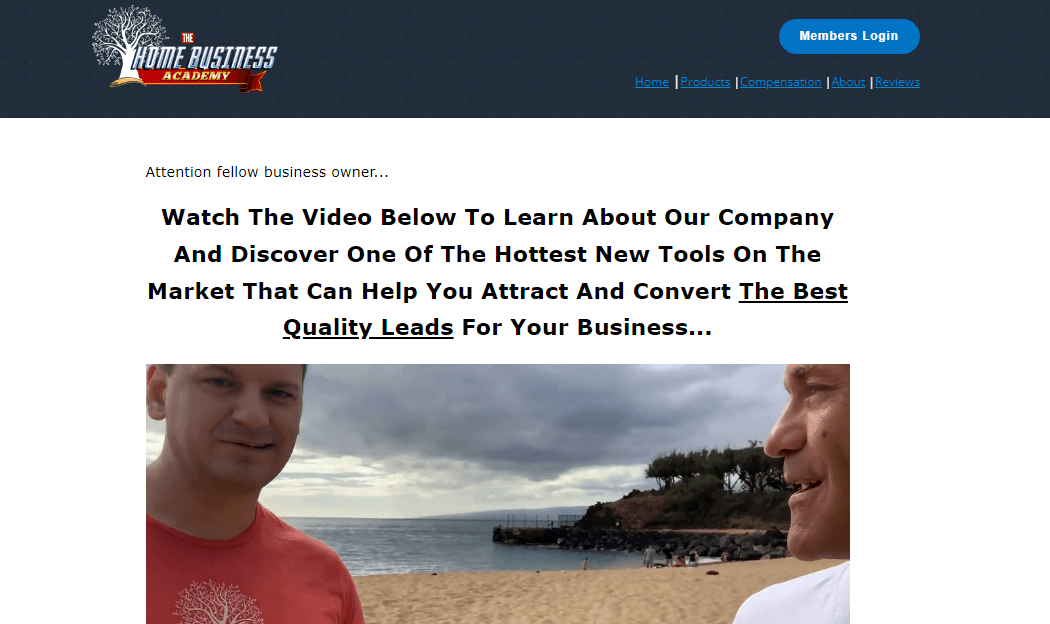 Home Business Academy is a digital marketing platform that is designed to help internet entrepreneurs through training courses, coaching programs, and essential marketing tools that should help them achieve some level of success in the field. In addition to the core features of the program, you will also have exclusive access to their online community. It is an online social forum where like-minded individuals share and exchange their thoughts and expertise with other members. Home Business Academy's vision says it all, "Freedom Through Principle-Centered Leadership."
The training program includes lessons on DFY content, SEO, lead generation, website creation, affiliate marketing, YouTube ads, Facebook ads, etc.
But you have to take note that some of the training will come from independent programs like Freedom Launchpad.
I also reviewed several training programs previously that are related to digital marketing and other topics on making money online. Some examples of the articles I published in the past include Overnight Millionaire System by Wesley Virgins, YT Money Master Course, Laptop Lifestyle Academy, and Blog Growth Engine, just to name a few of the product reviews I have written.
Or you can refer to the full list of reviews if you want to read more about reviews by clicking this link.
What is Included in the Home Business Academy?
The program itself is a good start for anyone who wants to start an affiliate marketing business. They have a community of entrepreneurs which complement the training they provide.
The following are the packages included in the Home Business Academy program—
The Home Business Academy Funnel Builder
The core lesson of this package is primarily the basics of creating sales funnels. The package also includes unlimited marketing pages (I believe it's DFY content) for any type of product.
It also comes with tools such as the following—
Website pages (sales pages, thank you pages, order/checkout pages, and lead capture pages)
A list of digital products (it's done-for-you content)
Membership sites
The Home Business Academy Premium
The package includes digital marketing courses that are said to particularly target small business owners
Traffic and Lead Generation
Target Market
Sales Conversion
Freedom Launchpad
Freedom Launchpad is a program that I reviewed just last year. You can read about it by clicking this link.
It's advertised as an affiliate marketing program, but I am not really recommending it because the entire marketing pitch is misleading and overhyped.
Also, Freedom Launchpad is an upsell of Escape Plan Book, which means that you will have to get the Escape Plan Book first.
Also, Nick Bramble, the founder of Freedom Launchpad, even though he`s an experienced marketer, was personally involved in a program called the Empower Network which is now bankrupt and alleged to be an MLM business pyramid and got shut down by the FTC!
The Ultimate Email and Traffic Swipe File
It's actually a bonus course that concentrates on researching your target and studying your competition which should help you find the best focus keywords and boost your marketing campaigns.
You will also receive 50 plus DFY content for your email autoresponders.
The Financial Literacy Academy
As the name of the section suggests, it's all about teaching members financial literacy. The course includes the following lessons:
Tax Strategies for US Business Owners
Debt Elimination
Retirement Planning Strategies
Stress-Free Property Management
Records and Bookkeeping with QuickBooks Online
How to Build Long-Term Cash Flow With Rental Properties
Business Entity Setup And Maintenance
Asset Protection 101
This part of the program is beneficial since you are essentially managing your own online business, so to speak.
How Much is the Program?
Home Business Academy will cost you a recurring fee of $125 per month.
Fortunately, they have a $1 premium membership trial for seven days.
Once the trial period is over, you will be immediately charged the $125 monthly fee.
And similar to Freedom Launchpad and other programs that the founders were engaged in, there are upsells involved after you have purchased the core program.
Some examples of the upsells are as follows—
Financial Literacy Academy will cost you a one-time payment of $1,000
Freedom Launchpad will cost you a monthly payment of $37
Funnel Builder will cost you a monthly payment of $25
There is a refund policy. But the bad news is that you only have three (3) days to act if you are not happy with the program. Afterward, there will be no way for you to get your money back.
So you have to think twice before joining the program or any of their upsells.
If you are looking for a better alternative that's way more budget-friendly than Home Business Academy, then you have to check out my best work-from-home recommendation!

Is Home Business Academy a Scam?
I won't go as far as saying that Home Business Academy is a scam. Actually, it is a legitimate program that teaches affiliate marketing.
The cost of the main program and upsells are a bit overpriced considering the number of free resources and more affordable options available online.
What I LIKE about Business Home Academy
The owners are legit and experienced marketers unlike a lot of programs out there.
They teach practical methods to make money online.
They have excellent compensation (up to 80%) with their affiliate program and commissions are paid every Friday!
There is NO hype or fake in their sales pitch! That is a BIG Plus!
You have access to a lot of people within the program that are willing to help.
There are a lot of reviews that can justify that the program is legit. Here is one of them:
What I DON'T LIKE about Business Home Academy
The following are the things I don't particularly like about the Business Home Academy—
Three-Day Refund Policy
Considering the amount of money you're going to spend, and then the refund policy should be more than three days.
The price and the Upsells
The company is associated with several expensive upsells that you will need to pay for once you have settled the initial costs.
You will have to spend in the thousands to get "everything" so that is one of the things I don't like, especially if you are aiming to save money.
Final Thoughts on My Home Business Academy Review and My Personal Rating
I hope my Home Business Academy review has provided you with the information you need to determine whether the program is a good value for your time and money.
The price of the main program is affordable, but the upsells are not so much. If you are keen on spending that much money on the program, then you can check it out at your own risk.
With that being said, I am giving Home Business Academy an 8 out of 10 star rating.

An Alternative to Home Business Academy
Affiliate marketing has been around for many years now. And the reason why they're extremely popular is because of several factors, such as the following—
It suits all levels of experiences
You are not directly involved with products or services and parcel deliveries
It possesses a very low risk
Cost-effective
Potential profits from affiliate marketing are limitless since you can market as many businesses as you like
And if you want to know more about how you can take advantage of affiliate marketing and help you reach your financial goals and use the same beginner-friendly platform that helped me go from $0 to hundreds per day, then check out the platform I use:
I believe that's just about it in today's Home Business Academy review!
And to show you my appreciation just by being here today, I am also giving away my eBook to help you kickstart your affiliate marketing journey!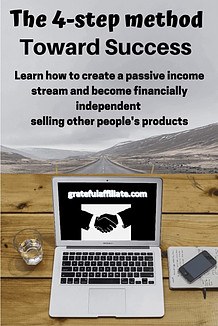 Thank you for your time, and I hope to hear from you soon!
Peace!